Online Submission of Manuscript and Others
Online Submission of Manuscript and Others
>

You must be ensured that you have a ready manuscript file (in MSWord), the image of Figure(s), and Table(s).

> There is no need to prepare a cover letter.

> Login to the journal website (https://www.banglajol.info/index.php/BJP).

> Register yourself as an author and submit the manuscript by clicking the button "new submission". If you have already registered into the journal website, then just sign in using your user name and password.

> While submitting the manuscript online, you have to give tick marks in several statements before submission. All statements must be the current one. Any false statement will disqualify the acceptance of your manuscript.
https://www.banglajol.info/index.php/BJP/submission/wizard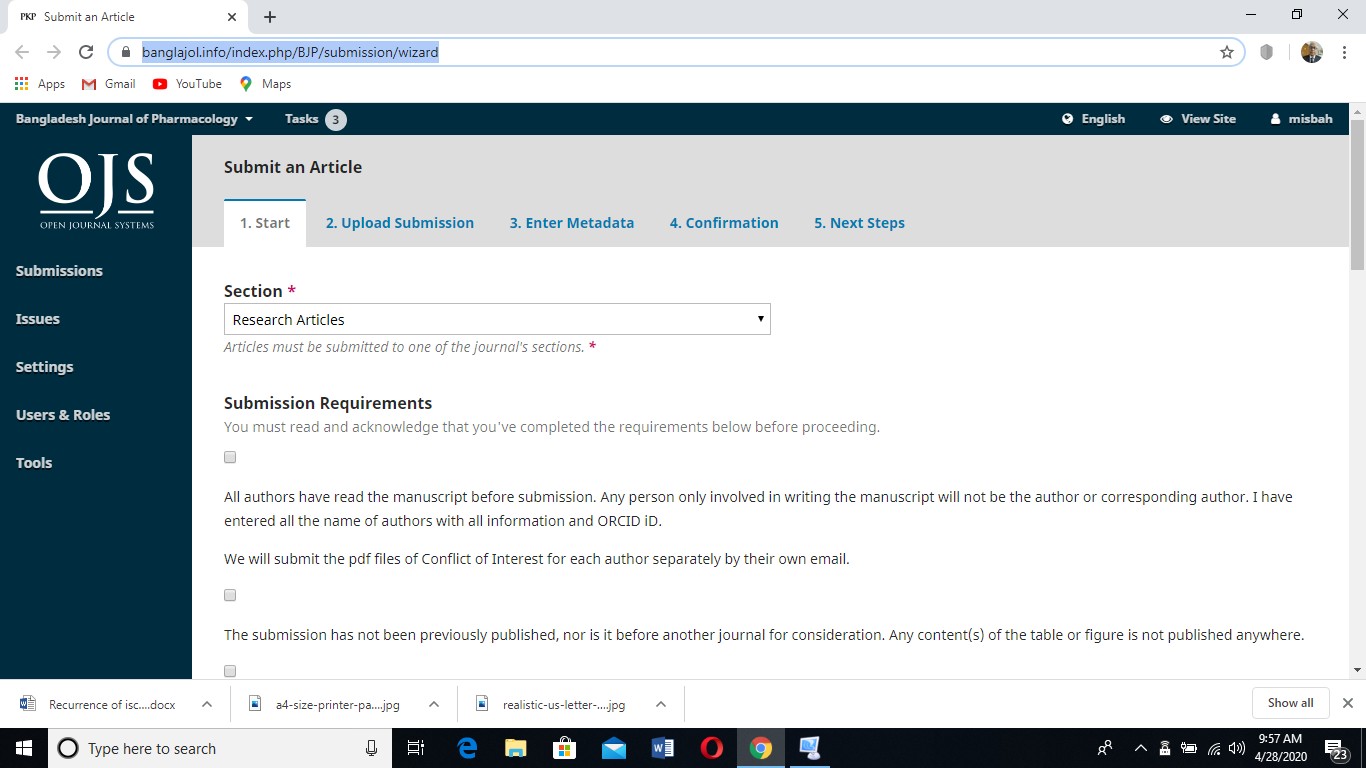 Screenshot of the online submission page
This page includes a) Start, b) Upload Submission, c) Enter Metadata, d) Confirmation, and e) Next Steps
> Upload the text and illustration files separately one by one to reduce the size of each file.

> If any text file is more than 3 MB, then divide it or compress it using the online available software.

> You have to upload video clip(s) to www.drive.google.com or similar repository and share the email of the Editor (dgdabd@gmail.com) when the Editor-In-Chief request you.

> Any question about a manuscript must send an email to the Editor-In-Chief who is handling the manuscript initially.